NEW: "Snowblind " Winter Snow Hammock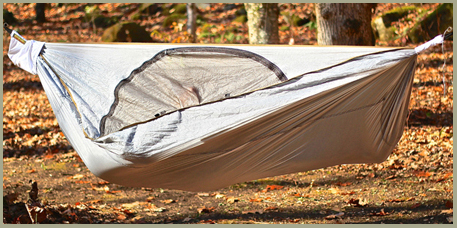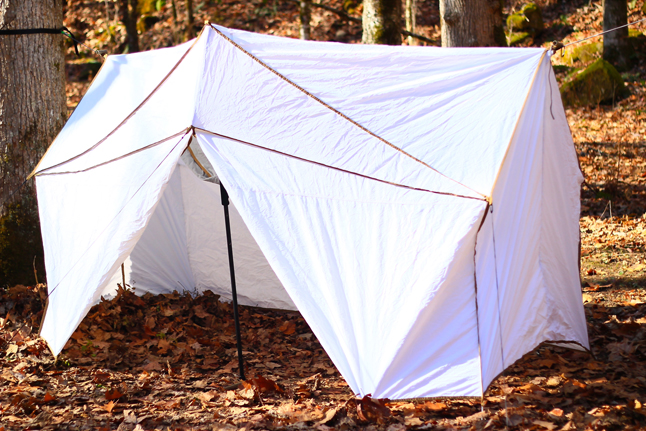 Call for info!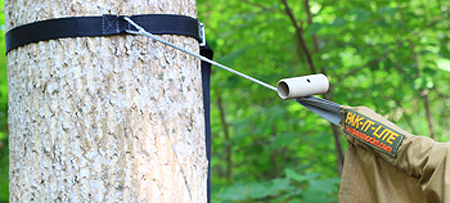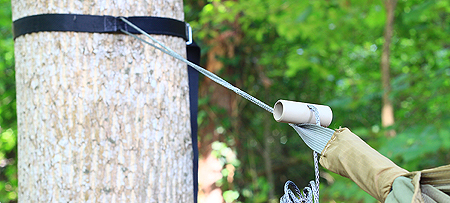 NEW: "No Sag" Support System allows quicker set up!

A unique, Patent Pending, toggle support line system allows the hammock to be easily set up and removed with out having to retie lines.
The new system uses lite weight 7/64" Amsteal Blue and incorporates one fixed short line and one adjustable long line. No more guess work!
Just attach the webbing around the tree, hook the hammock end loops over the toggles and pull the line adjuster. It's that easy!
Read the set up guide for more information on how it all works.
The rain fly design eliminates hanging the fly with separate tie lines and incorporates a rain sleeve to cover the hammock ends.
It can be peaked to 6 feet or closed down, completely enclosing the hammock, in stormy weather.

Each hammock has a "bed pocket" for holding a closed cell foam pad and "insulation pockets" on both sides for stowing clothing, fleece or down jackets, etc. for added insulation. An over head gear loft also allows room to stow cell phones, iPods, GPS, Power Bars and a side arm inside the hammock.

The gear loft also has an atachment for your cell phone or iPod if you wish to watch videos,
hands free, while laying in your hammock.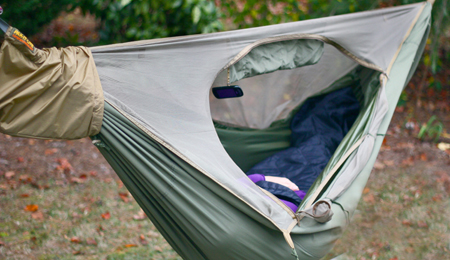 But what really sets our camp hammocks apart from others is how our hammocks feel. We use a very breathable, water restistant nylon, with the feel of cotton, for the hammock body. A lite weight, silk like, bed liner holds your close cell pad. We also designed them to lay flatter, as if lying on a very soft mattress. The patent pending design allows the head and foot section to hang in line with the mid section, keeping your body from that all too familiar "banana" curve that most other hammocks cause your body to bend to.